Events
Event
Title:

BAS Annual Auction

When:

11/10/19 - 11/10/19 11:00 am - 06:00 pm

Category:
Description
It's auction season again! Yes, most New England clubs have their auctions at this time of year. Our BAS Annual Auction will take place at noon on Sunday Nov 10 at The Sons of Italy Lodge in Natick, MA. Please note the new location.

The BAS Annual Auction is free and open to the public. There is ample free parking on-site, and the location is walking distance (roughly four blocks) from the Natick MBTA Commuter Rail station. For those who are arriving on the MBTA and are mobility limited and/or are bringing many items to the auction, BAS President Steve Melchiorri has a pickup truck and will be providing pickups and dropoffs upon request to and from the train station to the hall. Steve's contact information is on the flyer below.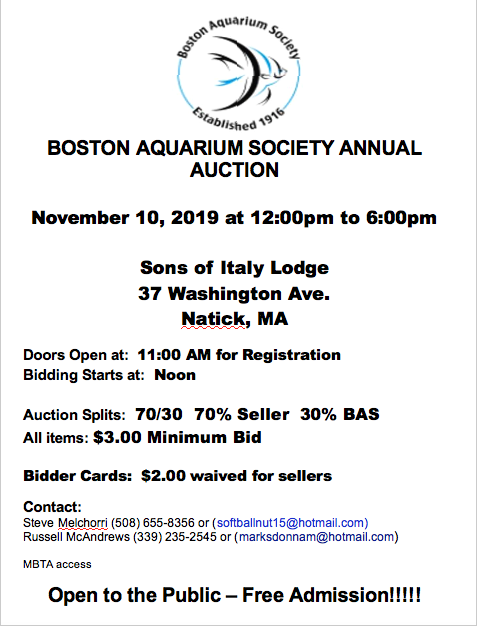 joomla templates