tank specs:
24 gal aquapod w/70 watt metal halide
ehiem ecco filter w/ 9 watt uv
100 watt heater set to 74 f
co2 injected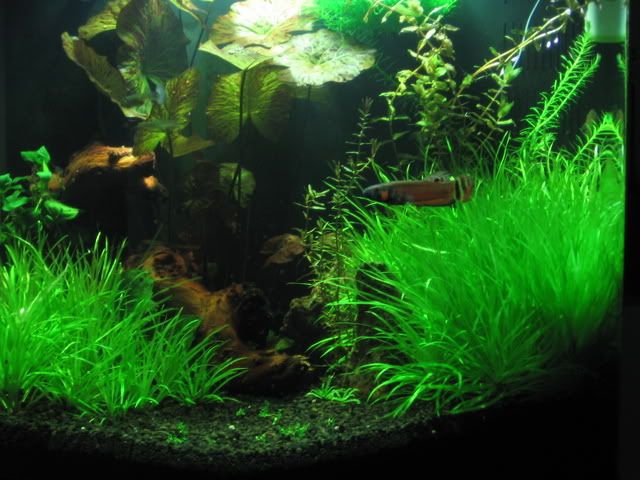 Ph 6.5
tds 185ppm
nitrate 0
male and female corted every sunday morning and i have seen the female spitting eggs into the males mouth. the male on the first couple of attempts would hold the eggs untill 3-5 days and swallow the eggs. this be came a rittual with this male so i got discouraged with him....untill 2 weeks ago
on th first day of relese i saw 3 fry swimming around the tank. the next day 5. the next 12.
but there was a problem. the male during his brooding had not eaten for two weeks. but now the male has his second brood in is mouth. i waited another week and stripped the males mouth of 28 half developed fry. these fry were seperated into a fry net in the tank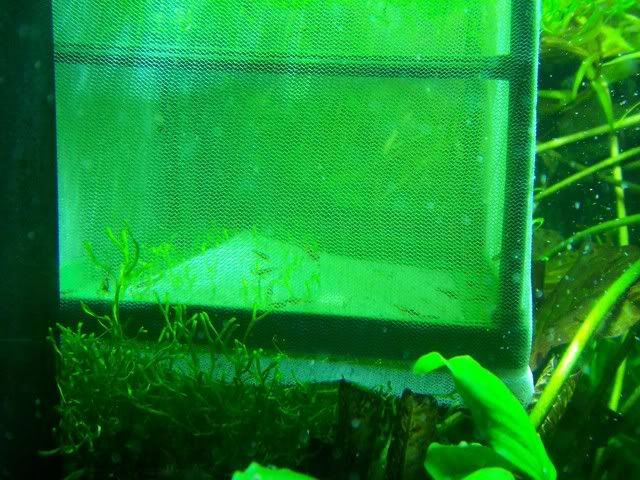 So today the first set of fry are swiming in the main tank with the parents eating baby brine shrimp and im conditioning the male back into shape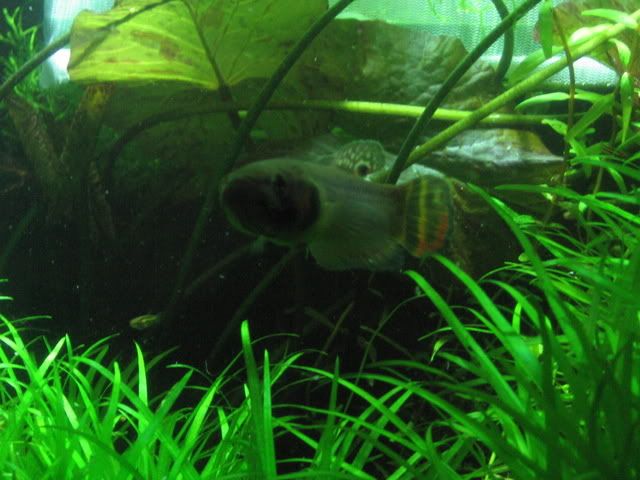 ill be moving at the end of the month and will update on the frys progress