Meetings are free and open to the public. They are held on the 3rd Monday of every month at The New England Aquarium's Café on Central Wharf in Boston, MA.
Arrive at the aquarium front door and you will be greeted by a member of the club. Most meetings can also be attended virtually (look at the post for each meeting for virtual joining instructions).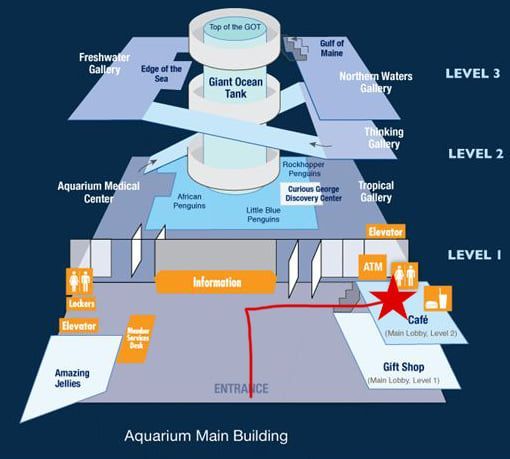 Meeting Structure
Arrive (7:30PM)
Announcements (7:45PM)
Main speaker or event (8:00PM to 8:45 or 9:00)
Auction (end of main event to 9:45)
Cleanup (leave no later than 10PM)
---
Parking and Directions
Directions to the NE Aquarium can be found here. If you are driving, street meters are free after 8PM. Paid parking is available nearby in the Boston Harbor Garage. If you are taking the MBTA, take the Blue line to Aquarium.