June 2023 Monthly Meeting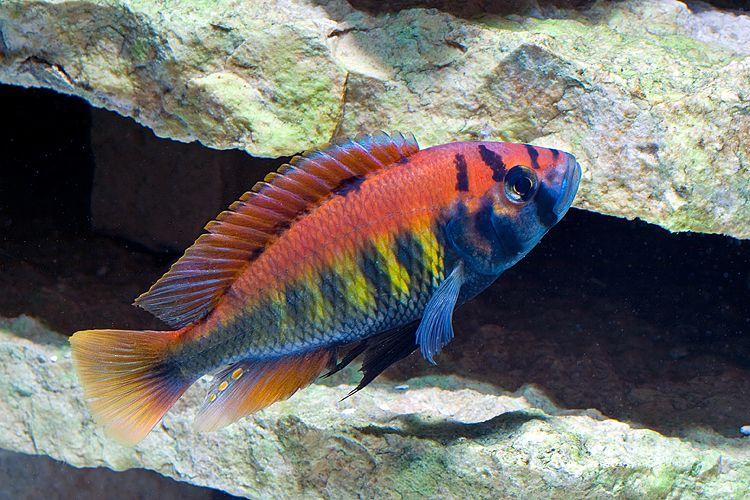 Our next meeting will be held on Monday, June 19, 2023.  BAS will be having Mike Liu as a speaker.  His talk will be on "Rare and Unusual Cichlids from Africa".
Mike started keeping fish in 1984 and quickly developed an interest in cichlids. I have kept cichlids from just about anywhere they can be found but particularly liked Central American cichlids.
In 2013, I developed an interest in the cichlids of Lake Victoria after hearing a talk by Greg Steeves, who was a leader in Victorian cichlids in the U.S. I also heard many talks by Paul Loiselle about hobbyists maintaining CARES species. I decided to try a couple of Victorian species, which totally shifted my interest from the New World to the Old World. My interest in Lake Victoria led to satellite lakes around Victoria, then to the crater lakes of Cameroon, and on to other bodies of water where fish are rarely collected. My program is titled Unusual Cichlids from Africa, and covers many cichlid species that I have been able to keep and spawn from across the continent.
Note: Mike's local cichlid club is the New England Cichlid Association. We have hosted the ACA Convention in 2015 and 2019. We have developed friendships and relationships with European Collectors who have been instrumental in bringing in many species from across Africa that has never been seen in the US, or has not been imported for many years.
After the talk, we will be having a members raffle. Each member or family membership receives 1 ticket. Thanks to KENS FISH we will be having 12 lots to raffle off. So far here is a list of items: multiple lots of 1/2 pound bags of Kens Flake Food, $40 and $25 gift certificates to Uncle Neds, New LED light, group of gold laser cory cats, new books and more. Then we will have our usual monthly auction, 50/50 split, Cash only Auction.
Please feel free to bring in refreshments to share.
Our new location is now INSIDE the New England Aquarium.  If you are driving, street meters are free after 8PM.   Also, there is plenty of street parking especially along India Street (set your GPS for 35 India Street) you will find empty meters.  Paid parking is available nearby in the Boston Harbor Garage. If you are taking the MBTA, take the Blue line to Aquarium.
Anyone wishing to stay in touch with us:
Please email our BAS Secretary & Membership Chair Donna McAndrews (marksdonnam@hotmail.com).
She will put you on our Guest Membership List. You will receive reminders of our yearly NEAq Tour, Quarterly and Yearly Auctions and Monthly Speakers.
Our Website Link is:  (https://bostonaquariumsociety.org)
Monthly Photo Competition is:  Livebearers